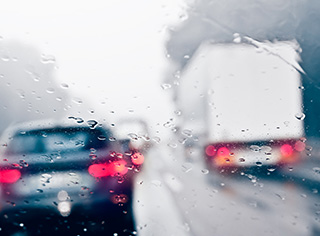 Injury lawyer Bradford Brown represents trucking accident victims throughout California. Trucking is a vital form of commercial transport which continues to grow: there are more than 15.5 million trucks on the road in the US. More trucks, heavier cargo, some of it hazardous … when a truck accident occurs, it is often catastrophic.
The National Highway Traffic Safety Administration tells us one out of every nine traffic fatalities involves a trucking accident: and more than three-quarters of those fatalities are occupants of the other vehicle(s) involved. And the related injuries are inestimable.
Did you know interstate trucking is governed by a different authority than automobile accidents? In the event of a trucking accident, you need a specialist who understands the various regulations and documentation, and can make sure evidence is preserved. Major trucking companies (and their insurers) will try to baffle victims with their rapid fire response – and leave you with a less than satisfactory resolution.
Have you been in a Trucking Accident?
Does the trucker have a history of negligence or poor maintenance? Are drivers fatigued or inexperienced, over-worked or under-trained? Are the trucks overloaded, or lacking safety devices? When recklessness or disregard of safety issues causes harm, the trucking companies and drivers may be held liable – but you need a lawyer who can act swiftly and thoroughly, to protect your rights.
Contact California trucking accident lawyer Bradford D. Brown at (805) 963-5607 or via our online form to discuss the circumstances of your trucking accident, the options available to you, and how to best handle your case in a timely and satisfactory manner.