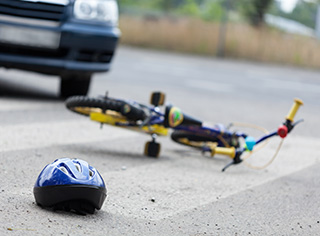 Serious accidents between automobiles and bicycles continue to occur, despite an increase in bike lanes. A driver may fail to operate his vehicle with suitable attention to adjacent bicyclists; may drift into the bike lane; cut in front of a moving biker, or outright strike an unseen bicyclist.
If another party is at fault for an accident involving you and your bicycle, you may have the legal right to recover compensation for damages, including medical bills, damages to the bike itself and lost wages if you are forced to miss work. How do you know?
Contact Santa Barbara personal injury Bradford Brown for a free consultation.
Discuss the circumstances of your California bicycle accident, the options available to you, and how to best handle your bike accident case in a timely and satisfactory manner with an attorney who has experience handling bike accident cases.
Contact the Law Offices of Bradford D. Brown at (805) 963-5607 or via our Free Consultation Form.