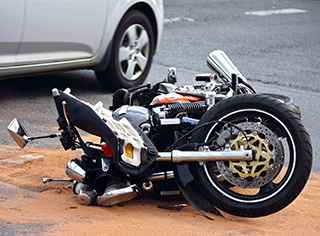 California personal injury attorney Bradford Brown based in Santa Barbara, CA has experience representing motorcycle accident victims across California.
Despite helmet laws, motorcyclists remain largely unprotected from physical trauma in the event of an accident, particularly one involving an automobile or truck. Motorcyclists not only risk broken bones, severe head injuries, spinal damage and road burns, but secondary injuries after falling into a roadway.
When a California motorcycle accident results in injuries, you may seek relief from the driver's insurance company or the offending driver directly. Young or old, a new or experienced motorcycle rider: you deserve full retribution from those responsible for their injuries.
Have you been injured in a motorcycle accident?
Contact the Law Offices of Bradford D. Brown at (805) 963-5607 or via our online form for a complimentary consultation to discuss your California motorcycle accident. It is critical to know your rights and understand your options. The right representation makes all the difference.