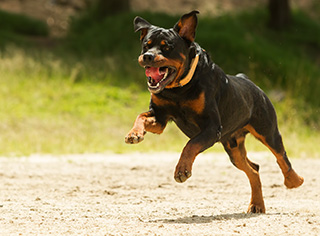 California personal injury attorney Brad Brown in Santa Barbara, California has experience representing victims of dog bites. He represents victims of dog bites across California.
Dogs bite millions of people each year. Many of these dog bites can cause injury, malformations, or worse – fatalities. California ranks in the top five states based on the incidence of serious dog bites. In California, a dog owner is held liable for injuries inflicted by his dog, even if the owner was not negligent and the dog had never bitten anyone before. If you have been attacked by a dog – or other animal – owned by another, California personal injury attorney Brad Brown can represent you.
Regardless of the apparent insignificance of a dog bite, victims are urged to seek immediate medical advice due to the potential for rabies and infection. You can be justly compensated for medical expenses, pain and suffering.
Have you been injured by a dog bite?
Contact the Law Offices of Bradford D. Brown at (805) 963-5607 or via our online form for a complimentary consultation. It is critical to know your rights and understand your options.